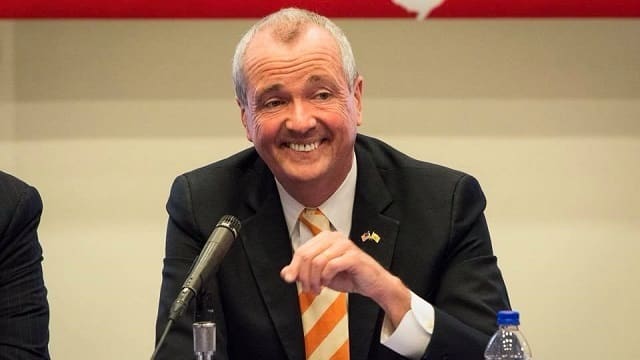 the staff of the Ridgewood blog
Trenton NJ, New Jersey businesses will in the coming months face what lawmakers and industry groups expect will be a $250 million hike in the unemployment insurance payroll tax to replenish a fund depleted by millions of pandemic unemployment claims.
The Department of Labor and Workforce Development on Friday posted a notice to employers about the change in their contribution rates. The higher rates were expected to kick in July 1, as is customary, but employers never received word from the Labor Department. The New Jersey Business and Industry Association now anticipates the higher tax rate will take effect Oct. 1.
Senator Michael Testa (R-1) released the following statement blasting the Murphy Administration for the job-killing payroll tax increase:
"Late Friday, Governor Murphy increased the employer payroll tax by $252 million despite New Jersey having one of the highest unemployment rates in the nation at 7.3 percent.  My Republican colleagues and I had been advocating for the use of available federal funds to prevent any tax increase on employers as they recover from COVID closures.  The Governor refused to listen.
"Increasing employer taxes 20 percent now was the height of bad policy and arrogance.  The tax increase was avoidable.  But the Governor demonstrated he doesn't care and symbolically sniveled 'Let them eat cake' to employers from his $10 million Italian villa.
"Even Marie Antoinette's cake is preferrable to choking on an avoidable $252 million tax increase.
"My colleagues and I will re-double efforts to set aside federal funds to prevent tax increases on employers that are otherwise scheduled in each of the next two years.  Our unemployment rate is among the 6th worst in the U.S. and taxing employers isn't going to help."
Assemblywoman Jean Stanfield chastised Governor Phil Murphy for his late- Friday announcement of a new $250 million tax on the business community to replenish the
state's unemployment funds.
"No one has been impacted more financially by the pandemic than New Jersey's Main Street businesses. They were forced by the government to close and put their workers on unemployment. Now they're the ones being forced to pay the bill," Stanfield said. "It is unfair and amoral that they are being asked to shoulder the tax burden that Governor Murphy created with his lockdown policies, especially when there is such a clear solution,"
Stanfield continued. "We received billions of dollars in pandemic relief provided by the federal government. Use it!"

Governor Murphy's Department of Labor and Workforce Development on Friday posted a notice to employers warning of changes in their contribution rates for unemployment that are
expected to kick in on October 1 and cost them a quarter of a billion dollars.
An employer's contribution to unemployment depends on how many of their employees claimed benefits and what the state of the overall fund balance is. Due to the massive amount
of benefits paid out during the pandemic, the fund needs to be replenished, but Stanfield railed against Governor Murphy's decision not to use federal relief money while other state's have.
"There's a lifeline sitting right in front of the Governor, and he's failing to use it. Instead, he's content with letting these businesses drown," Stanfield said.